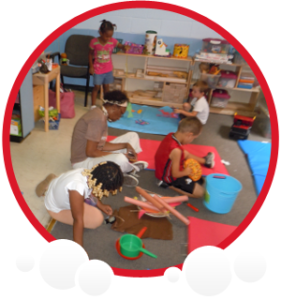 Community Family Development is the largest non-profit daycare center in Dutchess County, with a continuous enrollment of nearly 100 children and families. The center is licensed by New York State Office of Children and Family Services.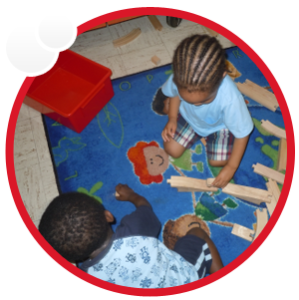 The organization as we know it today grew out of a 1995 merger of two independent daycare centers which had been operating, literally, across the street from each other for more than 25 years. The Community Day Care Center, founded in 1967, was a project of the First Baptist Church; while Poughkeepsie Family Development and Day Care Center was formed in 1970 as a joint venture of the Dutchess County Child Development Committee.
Today, Community Family Development operates at one site, located at 269 Mill Street, and hopes to restore it'syounger glory of being a two-site operation.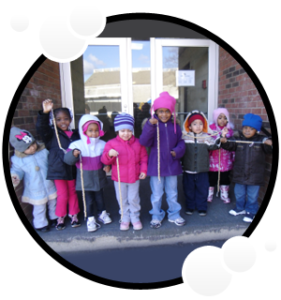 Thanks to the help of so many individuals, groups, agencies, and municipalities, Community Family Development (CFD) is able to fulfill our mission of offering enriching child care. The First Congregational Church supplies the classroom space in which children are cared for as part of the church's stated mission of outreach to their local community. This location has been our home since day-one of opening.
CFD honors our devoted teaching and administrative staff, many of whom have served in their positions for decades. In fact, a large number of our children come back years later to tell their stories about the love and support they received here and numerous parents speak about how important our daycare services were to them.
The New York Office of Children and Family Services, our licensing agency, offers guidance on issues related to the care of young children, as does the Child Care Council of Dutchess and Putnam Inc. We have received financial support and/or training from the Dutchess County Government, Dutchess County Department of Health, Dutchess County Cooperative Extension, Dutchess County Department of Mental Hygiene, Child Abuse Prevention Center, City of Poughkeepsie, Childcare Council of Putnam and Dutchess,  and the Office of Community Development.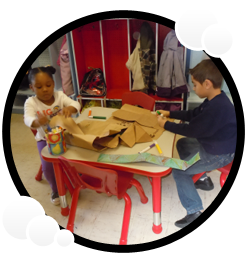 The Dyson Foundation has generously provided support for needed projects and the development of a Strategic Plan of Action for our immediate future. Ulster Savings Bank and the Ulster Savings Bank Foundation have also given generous contributors.