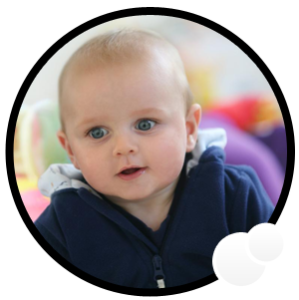 Infant Program (6 Weeks to 18 Months)
CFD is the only local day care center with infant care. Babies need to develop basic trust, which enables them to begin exploring and learning about their environment. In the infant room, we focus on nurturing and predictable care to create a safe, welcoming environment. Infants have the opportunity to see, hear, feel, touch, and move. Language development is supported by responsive interactions, singing, and reading aloud. Our Infant Program is one of three classrooms that is part of the Babies Step Forward Program. In partnership with Westchester CoOperative Opportunity Program, CFD provides an Early Head Start Model curriculum for our youngest of learners. 
Toddler Program(18 Months to 3 Years)
Toddlers start to move and explore more independently. They are learning to sort out objects in their world and communicate their needs. Our age-appropriate activities introduce reading and numbers, using rhyming, music, and sound. Your little tots develop personal expression through art, movement, and beginning dramatic play. Our Toddler program is also part of the Babies Step Forward Program, offering developmental assessments for our growing children and family supports and social services for those in need. For more information about Babies Step Forward, please visit https://westcop.org/programs/early-childhood/babies-step-forward/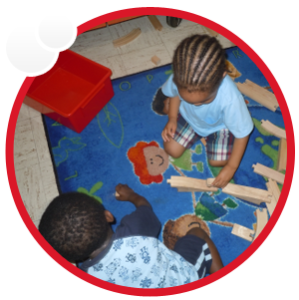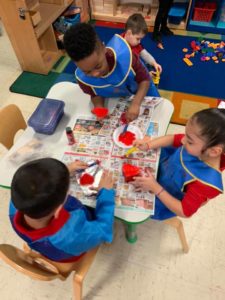 Preschool & Pre-K Program (3 & 4 Years)
Our preschool program teaches early literacy and mathematics using a variety of activities and projects. We present opportunities to learn beginning skills involving the alphabet and numbers. Emphasis is on teaching problem-solving skills, expanding knowledge, and increasing vocabulary. In learning centers, children begin to work in small groups on projects as their social skills increase.
School Age Enrichment Program (5 to 12 Years)
We complete the continuum by developing social skills, personal responsibility, and exploring personal interests. Enrichment activities include homework tutoring, books, arts and crafts, outdoor games, team sports, and an on-site garden. During the school year, transportation is provided to and from school. Care is also available on school-free days and during summer vacation.
For Fall 2020, our School Age Enrichment Program will be outfitted to accommodate the Online Learning needs of our students! We will be offering part time and full time programming as well as Digital Learning support with tutors and certified staff.